Staying Connected While Practicing Social Distancing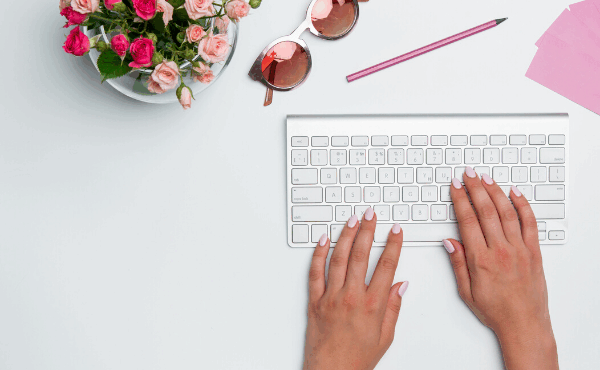 Right now social distancing is the name of the game as schools, community events, and restaurants respond to government-mandated closures in order to slow the spread of COVID-19. Are you feeling a lack of connection with your professional network, or even your friends and family yet? 
So many fantastic business and professional development events have been canceled or adapted for the last year, and we're keeping our fingers crossed that our current guidelines will hold and we can go ahead with our conference as scheduled. Although working from home definitely has its benefits, some may be mourning the lack of opportunities for connection while our offices have switched to telecommuting. We've additionally been missing out on social opportunities with friends & family.
Here are some unique ideas for helping to curb that feeling of isolation and remain connected with friends and colleagues in the time of Corona:
Join a career development or business coaching webinar. 
So many career and business coaches and conferences are creating online resources to adapt to the current situation, and many others already had digital training in place. We are trying to share as many of these excellent alternatives to in-person workshops and events as possible in our Instagram stories over the coming weeks.
Arrange an evening Zoom, Hangouts or Skype call with coworkers and friends to just chat, play a game, share stories, or watch/discuss movies together.
What do you do with your family and friends when you get together? Do that over video conferencing. What do you chat with your coworkers about at the water cooler? Arrange a way to stay connected casually with these people in addition to the ways you are communicating about work while at home.
Challenge a friend or family member to read a book with you and share your thoughts with each other. 
Book clubs and TV-watching parties are staples of the social gatherings gamut. Adapt by doing these things with people you're already living with or by using social media and other digital communications to keep those social connections intact and regular.
Discover a new business-oriented podcast. 
Instead of binge-watching something on Netflix, listen to podcasts that can help you grow professionally or intellectually, and feel a greater sense of connection with those producing the content.
Go on a walk with someone who lives with you.
Get some fresh air. Go outside. Enjoy the sunshine. If you're already cooped up with your family or someone else, getting outside together can give everyone some fresh scenery, provide positive memories together in this strange time of uncertainty, and help avoid conflict from living in close quarters.
Send care packages or gag gifts to your friends' and coworkers' homes.
Put a smile on someone's face and make the extra effort to stay connected by mailing something to a coworker or friend. Whether or not you're the office prankster, you can always provide someone with a bit more laughter and fun to cut through the isolation.
Take an online course or order a book to develop one of the professional skills you're working on.
Have you always wanted to develop a new skill, learn a new coding language, expand your business marketing savvy, or improve upon something you've already developed? Now's your chance. Again, this might be a good alternative to more TV streaming.
Smile at people when you go to the grocery store.
No matter how much you have stockpiled in your pantry, chances are high that at some point you'll need or want something fresh from the grocery store, where people are inevitably stressing about empty shelves and long lines. Smile at people, chat in the checkout line, help the young mother with wiggly children, or offer to grab something for an elderly neighbor while you're out. Kindness is key.
Making ways to connect each week with your social & business community will improve our economy, our lives, and hopefully help us thrive and not just survive during this unique challenge.