2021 Conference Speakers
MORE SPEAKERS ADDED WEEKLY!
We're curating a lineup of the best minds in business to inspire and help you aspire higher in your business or career. We've given you a taste of some of our speakers below (you'll have over 2 dozen!) but we'll be continually updating this over the coming months so check back regularly to see who is featured!  June 11-12, 2021  |  Draper, UT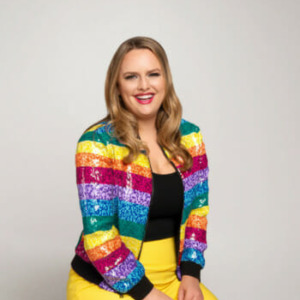 Rachael Kay Albers is a brand strategist, business comedian, and a heckuva good time. By day, she's the founder and creative director of RKA ink, a branding & reinvention studio for businesses that burn the rulebook.
By afternoon, evening, weekend, and the wee hours, Rachael is a keynote speaker and the host of Awkward Marketing, a sketch comedy show that makes fun of business and makes business fun. Think of her as the one woman SNL of biz comedy.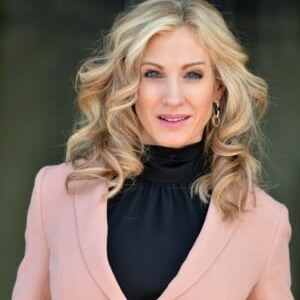 Trina Limpert offers a unique blend of experience in strategic customer experience execution as Senior Director, CX Consulting at Oracle.  In her prior role as President of Women@eBay in overseeing 1500 members across 17 countries and 22 sites, Trina led diversity and inclusion initiatives across eBay. Her work along with eBay's Women in Technology organization lead to receiving the Women Tech Council Impact Award in 2015, finalist Women Tech Council awards 2017, finalist for the upcoming National Women in IT awards for RizeNext as "Diversity Program of the Year", and recently selected as one of Utah Business Magazine's "30 Women to Watch".
In 2018 Trina founded RizeNext, a technical and professional development company to consult companies on how to best engage their diverse workforce in order to deliver growth & profitability success.  Her personal mission for the last twenty-five years has been to create awareness of the benefits for women in technology careers.  In 2020 the Tech-Moms program launched in Utah in partnerships with Utah Valley University and Weber State University to assist women in re-entering the workforce or transitioning their careers into higher paying and flexible technology roles. 
Trina is an active outdoorswoman and enjoys her time dirt biking, weight lifting, snowboarding and hiking.  She loves traveling and spending time doing all these things with her incredible husband Andrew and their eight children.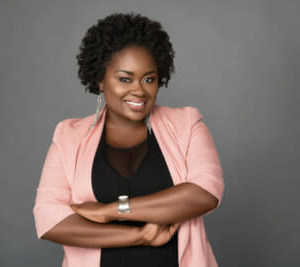 Founder and CEO of The PR Shoppe, Carolyn has led winning integrated marketing campaigns for some of the top brands in the world as a strategic communications practitioner, including: Revlon, Visa, BET Networks & Black Girls Rock!, Laila Ali & ABC's Dancing with the Stars, Maytag/Whirlpool, Ernst & Young and CURLS.
In 2016, Carolyn married her passion of marketing and mentorship and founded "Resilience in Business", an online empowerment platform to help entrepreneurs and small business owners strengthen their 'mental grit' and better hold themselves accountable to success. In 2020, Carolyn was honored for her own successes, as she received the Young Entrepreneur of The Year Award from the National Association of Women Business Owners (NAWBO), Chicago chapter. 
Carolyn has a B.A. in Business Administration with a minor in Communications Studies from The University of Missouri – Kansas City. She is a proud member of Alpha Kappa Alpha Sorority, Incorporated, Delta Sigma Pi business fraternity, National Association of Women Business Owners (NAWBO) and the Chicagoland Chamber of Commerce.
As an ICF and CCA Certified Organizational Development Coach, Certified Executive Coach and Certified Life Coach, Harvard University Certified Leadership Coach and top Business Strategist, Alison has the unique ability to broach both the personal and professional side of success.  With over 20 years of experience in developing and implementing revenue and development strategies across the globe, she is a recognized leader in helping organizations and people perform at their best. 
Her strategic and tactical experience in unearthing pain points and addressing challenges enables those she works with to seize opportunities for sustained growth, helping deepen current advantages while broadening the reach of those advantages.
In 2018 Alison joined Symbiosis Coaching as a Senior Faculty Instructor and teaches the ICF Organizational Development, Executive Coach and Life Coach Certification programs.
Alison is also the host of The Art of Strategy Podcast, where she drills into business and life experiences from those who are not only surviving but are thriving.
In 2019, Alison was recognized as a leading Business Coach by Forbes and now sits on the Forbes Coaches Council.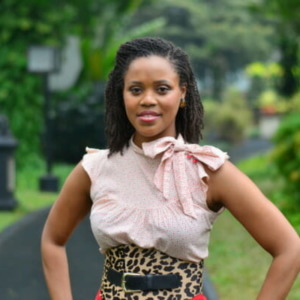 Patricia Haywood is founder/CEO of Masterbuildhers.  Her mission is to stand out, embrace her difference and inspire others to walk to their own beat.
Patricia has always worked in male-dominated industries: law, oil & gas, financial services, offshore wind, renewable energy, rail & transportation and construction. She is a trained Attorney-at-Law, qualified in three jurisdictions and holds three masters degrees, most recently obtaining a Masters from the University of Oxford Said Business School. She is a qualified construction adjudicator and mediator and has lived in numerous countries, including Uganda, Indonesia and Singapore.  Master Buildhers has a simple mission: to help more women entrepreneurs to make £1+ million annual revenue.
Ready to make your brand message clear and your business more money-making?  Michelle is your girl.  She is a brand strategist, business coach, speaker, and podcaster.  She is passionate about helping women entrepreneurs build businesses that last much longer than the Instagram algorithm. With her signature framework, she's helped thousands of women take their businesses to the next level.  She is CEO of Michelle Gifford Creative, a strategic content management agency, where she helps some of the biggest influencers and creative businesses launch their courses and create strategic content.
She lives in Southern California with her amazing husband and five kids.  Her motto is: "The faster I start walking, the faster God starts talking."
Find her on: iammichellegifford.com, Instagram, and YouTube
Amelia Wilcox is the founder and CEO of Zenovate, the high-growth mental health platform that provides the easiest way to understand and manage employee mental wellbeing. The app provides HIPAA-compliant real-time employee data to companies and an on-demand mental health solution for employees. From teletherapy with licensed counselors globally, to comprehensive proactive care including meditation and coaching, Zenovate is a single platform to support the wellbeing of the whole employee – anytime, anywhere.
Prior to starting Zenovate, Amelia spent 15 years in the health and wellness industry specializing in massage, fitness, and nutrition. Amelia has been named to the 40 Under 40 and Inc 5000 lists, and spends her free time mentoring other female founders and raising her three daughters in Midway, Utah.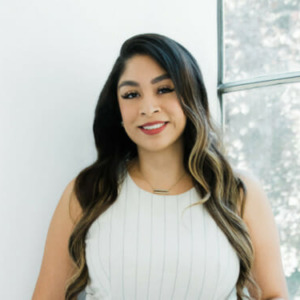 Vanessa Ramirez is a native of Salt Lake City, Utah.  She entered the legal industry in 2009 doing personal injury.  In 2018 Vanessa launched her own consulting and PR firm, Connexion Utah, focused on supporting local and small businesses owners. In 2019, Vanessa co-founded and opened Utah's first female focused co-working space, Ladybird Society in downtown Salt Lake City. 
While Vanessa holds the titles of business owner, mother, wife, she is also a huge social butterfly and really enjoys working with people and being a resource they can depend on to grow their business. Vanessa believes in the power of relationships and how they are the key to long term success for your business.  You may have seen Vanessa interviewed on Fox13 The Place, Fresh Living, Utah Business Magazine, Women Own It Podcast, conferences and panels in the area.  A few of Vanessa's favorite things are family gatherings, hiking, traveling, crafting, enjoying a craft beer and oven style pizza.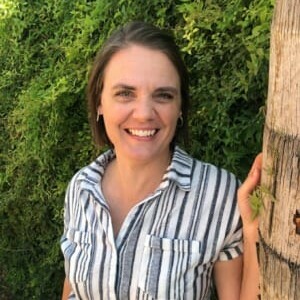 Camilla Jeffs is passionate about financial education, building wealth, and living a life by design. With 18 years of experience investing in real estate, she now provides investment opportunities for others to achieve passive income through investing in apartments and senior housing. You can find her expertise at Steady Stream Investments. Camilla believes in the investing trifecta, where one can achieve not only strong financial returns, but create social and environmental impact by providing safe, clean, and affordable housing to entire communities. Camilla is a triathlete, an outdoor enthusiast, and devoted mother to her five amazing children.
Nashville native, Aireka Harvell, a Bachelor of Business Administration graduate and female tech entrepreneur, has faced much adversity, yet, she still chooses to see the good in people and in life.  A single mother of four children, the founder and CEO of Nodat Inc., a published author and speaker, Aireka is a problem solver and inspiration who is always determined to find a solution.
Aireka became a first-generation college graduate. She received her bachelor's degree in business from Cumberland University. She survived cervical cancer and domestic violence, finishing school and building a business while raising her children.
In 2017, she founded Nodat, an actions-driven community marketing platform for small, local businesses utilizing the power of social media.  To date, she has over 25,000 downloads across both app stores and over 1,400 registered businesses.  Nodat was selected as one of four startups by the Beta Boom Women's Investment Fund.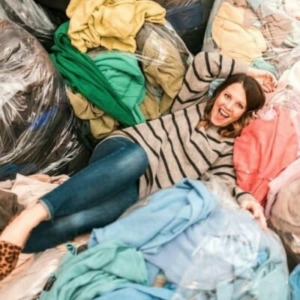 Marcella Hill CEO of Love Woolies and creator of the Award Winning toy The Peek-a-Boo Bag, has a passion and dedication to build brands with purpose and help other women turn their dreams into reality. She has experience building a successful direct sales business. Her toy has been in over 375 stores world-wide,  and now she is scaling Love Woolies from a small family operation to over a million dollar corporation. At 40 years old she joyfully resides in Vineyard, Utah with her husband and blended family of 4 children.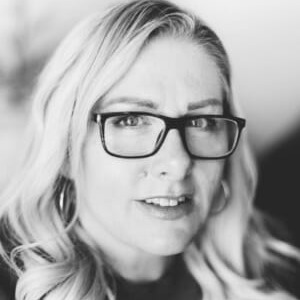 Brooke Wily Ibanez is a Licensed Clinical Social Worker (LCSW) in the state of Utah, with over 20 years of experience with adults, teens, children and families in various mental health settings. She received a Bachelor of Social Work (BSW) degree from BYU and a Masters of Social Work (MSW) from the University of Utah.
Brooke founded Brookhaven Counseling and Wellness as a sole practitioner in 2018.  Since then, she has expanded her practice to include 3 additional therapists and an administrative assistant.  Brooke and her team specialize in mental health issues related to anxiety, trauma, grief and loss, and adult attachment issues.
Brooke is on a mission to make a real impact on mental wellness in her community through offering evidence-based therapy to individuals, families, couples and groups, workshop and retreat offerings, and quality online resources.  She cares deeply about destigmatizing mental health care, and elevating the social work profession.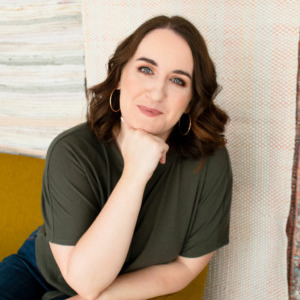 Corinne Hone is the founder of "Hone Your Social", a Social Media Management and Coaching business, based out of Salt Lake City, Utah. Corinne is originally from Ireland but after a 4-year stint in Guatemala working for various non-profit organizations, Corinne moved to the USA to be with her husband, Ronnie. She knew that in order to maintain the freedom lifestyle she had enjoyed in Guatemala while still making an impact in the world, she needed to become her own boss.
"Hone Your Social" was born in March of 2019, and since then, Corinne has sold out her full-service Social Media Management packages and has moved into business coaching for service-based entrepreneurs. Corinne believes that finding a work/life balance is crucial for long-term, sustainable success and takes a holistic approach to business coaching. Touching on mindset, goal setting, strategy, and productivity, Corinne's coaching programs have gained high praise from her past and current students. With 1:1 coaching, a group course, and a self-study online program up and running, Corinne is making a huge positive impact in the online business space.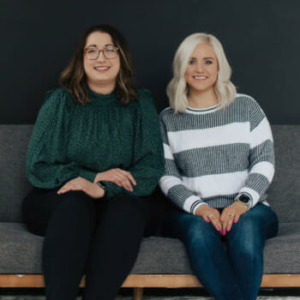 Ashley Spurlock and Raechel Duplain are the Co-founders of BrightZebra Marketing, a marketing coaching and strategy company for female entrepreneurs. Ashley and Raechel have a combined 25+ years of professional marketing experience in industries ranging from high tech to retail. They now use their content and product marketing expertise to help female founders build and implement customer-focused marketing and content strategies that lead to successful launches and increased sales.
Tiffany Rosenhan is the debut author of young adult spy thriller, GIRL FROM NOWHERE, published in summer 2020 by Bloomsbury Publishing. She is a mother to four young daughters, and has a degree in Political Science. During her husband Branden's medical residency, he invented a new safety scalpel: Penblade. Together, Branden and Tiffany turned Penblade into an international company. Tiffany developed the retail side and appeared numerous times on HSN television to sell Penblade as a craft and hobby knife. After Branden suffered a hemorrhagic stroke and subsequent brain surgery in February 2019 they channeled their collective energy into his recovery. In addition to her own writing, Tiffany loves to help others write and develop their own craft. She resides in Millcreek, Utah.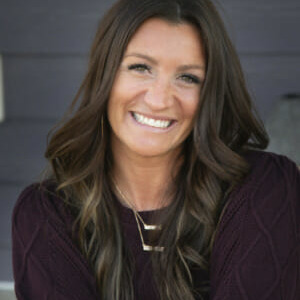 Becky is the VP &  part owner of HYVE Homes, one of Utah's fastest growing home builders. She has been in the construction and real estate industry since 1999. Aside from her love of Diet Coke, Hip-Hop, and Sushi, her main passion has been creating a "women-centric" home building company.  Previous to HYVE homes, she started and ran a successful renovation and design firm which serviced both residential and commercial properties.  Whenever Becky has a spare moment from designing or raising her four children…she and her husband enjoy traveling, hiking and of course, eating sushi.
Kourtney Thomas is on a mission to help women find their own inner Dolly Parton. Through guided self-discovery work and coaching, she helps women see themselves so they can trust themselves in every choice they make for their bodies, lives, and businesses. On the daily, everyone needs the blunt (but kind) reminder that the only "right" way to do something is the way that works for YOU. With her background in fitness and life coaching, Kourtney has a gift for understanding all kinds of people, building instant rapport, and saying what she means without being mean. She helps women cut through the fluff to the conversations that matter. There aren't confetti cannons around here, but there's a whole lot of grit and growth. When she's not coaching, Kourtney enjoys bicep curls and hiking fueled by cake in Denver, CO, where she lives with her husband, dog, and cat.
Dennissa Valdivieso was born in Quito, Ecuador. She has called Utah home for the past 28 years and she is mom to 6 pretty amazing kids. She is also a Dream Chaser, Business Owner, Public Speaker, Community Builder and Creator of some pretty amazing Events here in the state of Utah. She is a huge promoter of Dreaming and loves teaching people how to simply make dreams reality.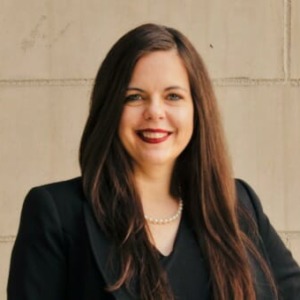 After 15 years of being a full-time mom, Trissa Sarmiento has been able to use her passion and skills to successfully re-enter the workforce. She now manages the Career Services Department at Bottega University focusing on client engagement and helping new software developers launch their careers into the tech industry.  
 Trissa's lifelong career started at a young age with her exposure to living overseas for six years and traveling to 20 countries. Her desire to empower individuals to discover and achieve their potential is reflected in her education, skills, and experience. Trissa is a trilingual with a BA degree from BYU in International Development. Her multiple entrepreneur ventures helped her to develop communication, leadership, and personal development skills.  Currently, she serves as founding board member of Latinas-In-Tech Utah Chapter.  She also helped launch a grassroots pilot program called TechMomsLatinas.   
When Trissa isn't at work you will find her trotting the globe with her husband and four kids. She enjoys being outdoors, competing in triath-a-moms, and eating ice cream!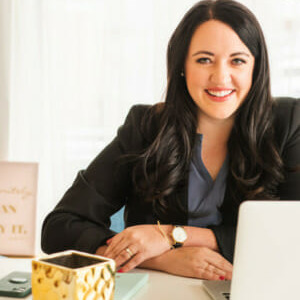 Britt Larsen, Creator of Livlyhood, a community for women who work, is a champion of women in the workplace. She hosts the Livlyhood podcast to celebrate working women and to help them find joy in their jobs. Her extensive career in public affairs prepared her to now assist working women figure out how to get what they want and need from their careers.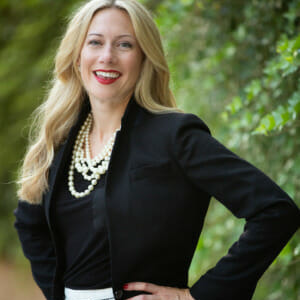 Charlotte is the managing partner at Silver Penny Financial Planning, a Certified Financial Planner™ and a Chartered Retirement Planning Counselor®
As an experienced investment advisor Charlotte is more of a financial coach than anything else, committed to helping her clients get to a point where they can stop worrying about their financial future. She works hard with them to simplify their financial lives, get their financial houses in order, and create a clear path to their retirement goals—whether retirement is right around the corner or in the distant future.
Charlotte is honored to be named to the Investopedia 100 Top Financial Advisors List of 2020. This honor spotlights the country's most engaged, influential, and educational advisors.  Charlotte was honored to be named to Investment News' 40 Under 40 class of 2019. She is a member of the Morningstar Advisory Board, was awarded the Circle of Excellence award by Women in Financial Services in 2018 and 2019, and is a recipient of the 2017 Lincoln Southeast Advisor of Now award.  Charlotte is also a past member of the ABS Advisory Council at Lincoln Financial Advisors.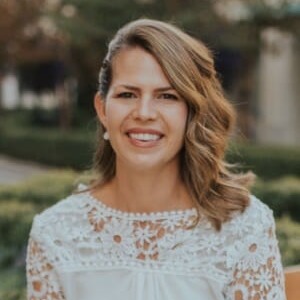 For the past 10 years, Janae Chandler has been teaching personal finance in higher education, most recently at Brigham Young University where she helped develop the online course in family finance. Janae is currently a Ph.D. candidate at The University of Utah. Her research centers on applying what we know about human behavior and brain science to how we handle money.  Janae and her husband Josh are the parents of four children ages 6 to 14. Together their family has faced some life-changing health challenges which have taught them about what truly matters. Janae's focus is on helping others, creating value and teaching them to direct their resources toward their highest commitments.  Find her teaching about money @janaetalksmoney
Salsa Queen (yes, that's her legal name) started in 2014 as a single mother in order to provide for her 7 children. Since then, the company (also Salsa Queen) has quickly grown into the largest regional producer of fresh, gourmet salsas now in more than 1000 stores in 30+ states.
One of her proudest accomplishments is that her initial motivation of providing for her family is now allowing her 30+ employees to provide for theirs. In 2019, she completed the naturalization process during which time she legally changed her name to 'Salsa Queen Zapata'. Salsa Queen LLC is 100% Woman/Minority owned and is living proof that the America dream is alive, vibrant and successful.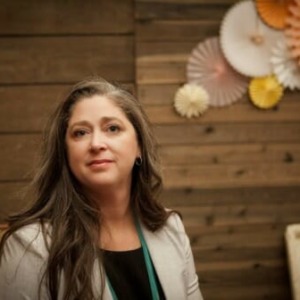 Sara Urquhart is an organizer of chaos. She is the founding director of Shift Summit, a conference for working professionals. She founded Altitude Summit and The Utah Bee. She has a Master's Degree in emergency management. Sara lives in downtown SLC with her husband and the last of her four grown children.
Tricia Dempsey built an award-winning IT staffing and consulting firm from scratch and in 2015 sold it to one of the largest staffing groups in America.  In 2019, she launched ThriveHer – taking 600 professional women through a four-week Pinpoint Your Purpose course to help them identify their strengths and who they're meant to serve. Many of the participants discovered that they really wanted to build their own businesses. And Tricia realized she had found her own next step.
So in 2020, Tricia launched ThriveHer Passport – a membership program designed to help entrepreneurial women build a coaching, consulting, or other professional services business. They would all have the opportunity to learn from someone who had done this successfully before. The training, materials, coaching, and community would be built on step-by-step best practices that had been proven in the real world.
One new entrepreneur signed her first consulting engagement in just 90 days for six figures. Another launched her business and welcomed 11 new members and $7,000 in 30 days. Yet another brought in five times the revenue that she had earned in the previous three years combined. Today, ThriveHer guarantees that every woman who fully participates in the Passport program will make back the investment she puts into it. The women of ThriveHer are launching, growing, and scaling successful businesses because they're getting the practical guidance needed to take each next step – just like Tricia took her step to launch ThriveHer.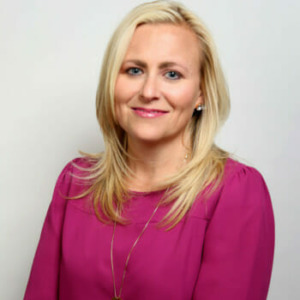 Cydni Tetro is recognized as an innovator of experience, a growth leader, technologist, STEM advocate, author, and speaker. Creating immersive customer experiences through technology and product innovation for business growth and market leadership is woven through her career.
Cydni is currently the CEO of Brandless, a technology-based consumer service that is building the largest digitally native roll-up of mission-based brands. Prior to that she was CEO of ForgeDX, a customer acceleration platform used by companies like Verizon, Adobe, Microsoft, Dell and other large tech companies to transform customer experience. She also founded and was CEO of 3DplusMe, which was acquired by Whiteclouds, and was a 3D printing personalization platform where you could become an Ironman action figure and more in partnership with Marvel, Star Wars, NFL, MLB and Hasbro, Walmart and Target. She spent 5 years at Disney in Imagineering leading technology commercialization and building technology businesses inside Disney, including with Theme Parks, ESPN and ABC. She is also founder and President of the Women Tech Council, a non-profit that amplifies the economic impact of women in tech. She teaches in the Goldman Sachs 10K Small Business Program, Babson, and BYU, sits on a number of boards including the Intermountain/SelectHealth Heathcare board, and has been recognized as Woman of the Year, Contributor of the Year, Top 10 Coolest Entrepreneurs, received Stevie Awards for Entrepreneur of the Year and Innovator of the Year, and been recognized as a Most Successful Businesswoman to Watch.
Brittany Ratelle is an attorney for creative entrepreneurs who helps women become more confident business owners. She works one-on-one with clients such as The Alison Show, the Bucket List Family, and Simply Sadie Jane to protect and grow their brands. She also sells ready-made legal templates in her online shop at creativecontracts.co. With a background in PR, marketing, and law, Brittany helps modern creative businesses navigate the digital landscape without losing their minds or sense of humor. She believes in the power of cute office supplies AND good contracts and hosts a weekly podcast, Creative Counsel for Entrepreneurs, with business tips and inspiring founder stories from successful creative entrepreneurs. Brittany lives with her hunky husband and four kiddos in her beautiful hometown of Coeur d'Alene, Idaho and loves to rock out in her minivan, read, sew, hide sour patch kids from her kids, and issue empty threats to her sewing machine. Follow her @brittanyratelle
Some of Last Year's Speakers