Meet Our Amazing Speakers
We're curating a speaker lineup of the best local minds in business so you can leave this conference with practical skills to advance your career, navigate the business world, and better understand work-life balance.
Check back as we update speakers!
Alison Faulkner
Alison Faulkner of The Alison Show has made a career doing whatever she feels like doing. But it always involves finding ways to feel awesome and help others feel awesome too. Alison is a branding and events expert with a highly engaged online community. She hosts an iTunes top 100 podcast with her music producer hubby called Awesome with Alison. And founded Alison's Brand School which has helped thousands through workshops and online courses that empower entrepreneurs with heart to build a brand that can support their dreams. She collaborates and consults with Fortune 500 companies and believes in love, dancing inappropriately, and putting your own name in lights.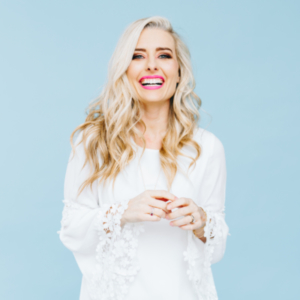 Ashley LeMieux
Ashley LeMieux is an author, sought-after public speaker, and wildly successful lifestyle influencer. She's the founder of the online community The Shine Project, where she is a cheerleader for women and creates resources and tools that have ignited a path of clarity and fulfillment for hundreds of thousands of women around the world. Through her fashion and lifestyle brand, Shop Ashley LeMieux, she empowers "Women Who Do" to show up confidently and courageously to their lives. She believes that you can turn your pain into your power.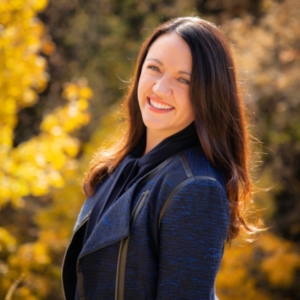 Britt Larsen
Britt Larsen, Creator of Livlyhood, a community for women who work, is a champion of women in the workplace. She hosts the Livlyhood podcast to celebrate working women and to help them find joy in their jobs. Her extensive career in public affairs prepared her to now assist working women figure out how to get what they want and need from their careers.
Crystalee Beck
Crystalee Beck is a wife, mama of three cute messmakers, award-winning speaker, and cofounder of The Mama Ladder. After leaving the corporate ladder world, she "created her own ladder" in 2016, determined to be there for her kids while using her professional talents. Working in the afternoons, she hit the goal of $100,000 in revenue in her first full year in business and is passionate about showing other mothers how they can do it too, without sacrificing precious family time. She gets her best ideas on mountain trails. Learn more about Crystalee at themamaladder.com
Lyn Christian
Lyn Christian holds the Gold Standard in coaching –  M.C.C. designation (Master Certified Coach from the International Coach Federation). Coaching since 1998, she is certified in Marshall Goldsmith's elite Stakeholder Centered Coaching, is a Franklin Covey Certified Coach and Certified mBIT Coach (Multiple Brain Integration). Lyn is also an author, keynote and TEDx speaker.  Lyn is the former Director of Innovation at Franklin Covey Coaching and former ambassador for the WABC (World Association for Business Coaches). She currently contributes to the WWC (World-Wide Coaching e-zine published out of Amsterdam). She also co-produces the What's Your Conversational Intelligence® Podcast with Judith E. Glaser.  To learn more read Lyn's "longer" bio or take her free Be True class on Udemy or visit www.soulsalt.com
Natalie Madsen
Natalie is an actor, sketch comedian, singer, writer, and original cast member of BYUtv's 'Studio C.'  She and the original cast recently branched out to create their own online network, JK Studios, where Natalie took on the role of producer for the show.  She balances family and work life while engaging with her community in a variety of ways.  Her goal is to facilitate "a true network where we can encourage people that want to create good, clean comedy to come… and be a positive place for them to work and a place for them to grow as well."
Jeff Baird
 Jeff Baird has been on a pathway of discovery. He's been in IT and data analytics for almost 20 years. He's managed teams of up to 30 data engineers. But over the years he has found that facts are only half the equation if we want to be able to persuade and influence. HOW we present facts and how we present ourselves matters. In fact 90% of decision makers will go with their gut feelings over data, when there's a discrepancy. Jeff shows you how to address the gut, to get a job, to get a sale, to pitch an idea and to get your way. Jeff is a keynote speaker, corporate trainer, certified body language trainer (who knew that was a thing) & certified coach in the big 5 personalities (probably worth a google). Jeff lives in Lehi Utah with his family, where they enjoy anything outdoors including ice climbing, canyoneering, caving & kayaking. He's the founder of LikeAbilities.com and ITCareerHacking.com.
Emily Nelson
Emily is the co-owner/creator of HIGH Fitness LP a group fitness format that is quickly taking the fitness world by storm with its modernization of old school aerobics mixed with HIIT training. Emily and her business partner Amber Zenith self funded this e-commerce business from the ground up with zero loans by teaching classes and being full time moms. In 5 short years they have grown their instructor network to over 2500 certified instructors with HIGH classes being offered in more than 350 cities in 2 countries. Emily currently teaches and runs HIGH Fitness with co-owner Amber Zenith where together they travel North America certifying HIGH fit instructors and spreading their love for group fitness. Emily's love for fitness and her passion for her participants well being both mentally and physically is the driving force behind all she does.
Dr. Julie Hanks
Dr. Hanks' passion is helping women take good care of themselves and their relationships to create a life they love! As a licensed clinical social worker, psychotherapist, and coach specializing in women's emotional health and relationships, Dr. Hanks has counseled hundreds of women and families over the past 28 years experience . She was recently appointed assistant professor of social work at Utah Valley University and continues serve as CEO of Wasatch Family Therapy, a thriving outpatient therapy clinic that she founded in 2002. Additionally, Dr. Hanks is the author of The Burnout Cure and The Assertiveness Guide for Women, a blogger, a local and national media contributor, an online influencer, a business consultant, and an award-winning performing songwriter.  A native Californian, Hanks currently lives with her family in Sandy, UT. For additional resources visit DrJulieHanks.com or connect with @drjuliehanks on social media.
Laura Butler
As Workfront's SVP of People and Culture, Laura is responsible for creating and reinforcing a contagious culture that thrives on getting work done and doing it right. She's built an exceptional team who are focused on attracting, developing and retaining great talent.
Laura has spent that last two decades shaping global talent strategies for Fortune 500 corporations as an executive with Ceridian, TeleTech, Taleo, Oracle, and PG&E. She is passionate about the role that Workfront plays in modern work management as a driver of an engaged and productive employee experience. 
Laura has been recognized for her thought leadership around workforce development and diversity and inclusion. She was previously named to the San Francisco Business Times Most Influential Women list as well as was a 2017 finalist for Utah's Women in Technology award.  In Laura's free time, she enjoys spending time with her husband and two children, concerts and as tennis spectator.
Dr. Steven C. Wheelwright
Dr. Steven C. Wheelwright is the Edsel Bryant Ford Professor of Management, Emeritus, Harvard Business School.  Professor Wheelwright has a B.S. degree in Mathematics from the University of Utah and an M.B.A. and Ph.D. from Stanford University's Graduate School of Business.  Professor Wheelwright first taught at Harvard from 1971-1979 and was the Thomas Henry Carroll-Ford Foundation Visiting Professor from 1985-1986. He rejoined the Harvard faculty in 1988 where he also served as a Senior Associate Dean overseeing the MBA program, the Faculty Planning and Development, and concluding as Chairman of HBS Publishing. In his years away from Harvard, he taught at INSEAD, a private business school in Fontainebleau, France, and was the Kleiner, Perkins, Caufield and Byers Professor of Management at the Stanford University Graduate School of Business. In his position at Stanford, he directed the strategic management program and was instrumental in initiating the manufacturing strategy program.    He has held endowed professorships at both the Stanford Graduate School of Business and at the Harvard Business School. From June of 2007 through July of 2015, Dr. Wheelwright served as President of BYU-Hawaii. He and his wife live in Oakley, Utah where he continues to serve on a handful of Boards of Directors.
Veronica Benson
Veronica is a mom to 4, speaker, photographer and co-owner of Wellness Simplified (with her husband Aaron). She's the creator of Utah Women's Retreats: a weekend retreat that helps women to RECHARGE, REFOCUS & RECONNECT with themselves and others.  Bringing women together to lift and inspire one another is her passion and her go-to motto is, "when women come together, amazing things happen".
Amanda Helfrich
Amanda represents the non-profit group Starfish Project.  Starfish Project is a social enterprise that cares for women coming out of exploitation. It has employed over 140 women and has served thousands through our Community Outreach Services. 100% of Starfish Project purchases are reinvested into our social mission to restore hope to exploited women and girls. This support allows Starfish Project to help exploited women experience freedom, establish independence and develop careers.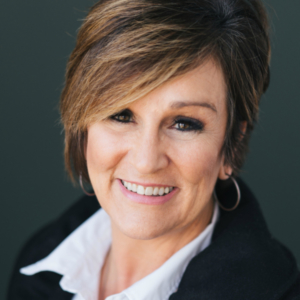 Lanette Richardson
Lanette is the current President of Utah Women in Sales and a Senior Enterprise Sales Executive.  She was named as Best Woman in Sales for North America 2015 and Top 5 Best Women in Tech Sales for North America 2019. She has been a small business owner whose business was in the Top 100 Business in North America in its category for several years.  Lanette has been an Enterprise Sales Rep for over 20 Years. She is a working mother with 8 Children and 11 grandchildren.
Dr. Melissa Smith
Dr. Melissa H. Smith, PhD, MBA Licensed Psychologist, Leadership Coach & Certified Dare to Lead™ Facilitator.  Dr. Melissa H. Smith is a Licensed Psychologist, Leadership Coach, Certified Dare to Lead™ Facilitator, and Certified Eating Disorder Specialist. Dr. Smith is Principal of Smith Leadership Group, which provides leadership coaching services, facilitation services for executive teams and organizations, online education services, and leadership retreats. As Chief Executive Officer of Balance Health & Healing, she leads a team of clinicians providing specialized psychological services dedicated to meeting the unique needs of women. Dr. Smith earned her doctoral degree from the APA-accredited Counseling Psychology Program at Brigham Young University, which included an APA-accredited pre-doctoral internship at University of Michigan. She holds a Masters Degree in Counseling from Truman State University in Kirksville, MO, and an MBA Degree from The University of Utah.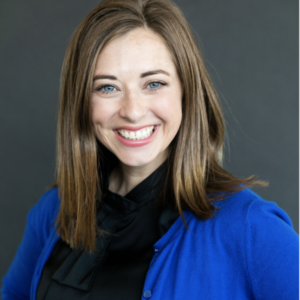 Nicole Carpenter
Nicole Carpenter serves as the communication and operations manager for the Women's Leadership Institute, a 501(c)3 working to elevate Utah women in business and in politics. Nicole also serves on the Board of Directors for Reading Horizons.  Nicole has always been an advocate for women. In 2012 she founded MOMentity.com, a blog and online community for overwhelmed moms. She also was a syndicated columnist for 5 years and is the author of "52 Weeks to Fortify Your Family: 5-minute messages" (Cedar Fort 2015).  She and her husband Marty spend most of their free time raising four amazing children ages 15, 12 and 9-year-old twins. Which means she really spends her time driving them everywhere in her minivan, folding laundry and dancing to Shawn Mendes songs in the kitchen.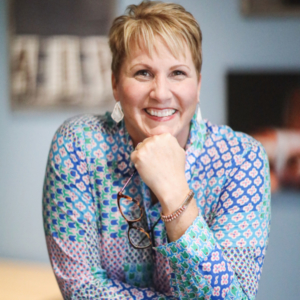 Tricia Dempsey
Tricia Dempsey is the founder and CEO of Thrive-Her, where she helps ambitious women live their purpose, and love what they do!  Unlike traditional coaching or training models, Thrive-Her combines digital courses, group coaching and a Thrive-Tribe community to transform the long-term results women can achieve.  Tricia has transformed her own career from a 7th-grade school teacher to an 8-figure CEO.  Before starting Thrive-Her, Tricia started, scaled and sold her IT staffing firm, Agile, which was recognized for being the #2 fastest growing staffing firm in the nation, and a 3-time Inc. 5000 company. During this time, Tricia coached over 4,000 women to take their careers to the next level. Always a passionate advocate for women, Tricia has served on the boards of Susan G. Komen as well as Women in Technology, where she served as the President of the organization.  Tricia describes Thrive-Her as a movement and her life purpose and calling.
Nichole Harrop
Nichole is a Women's Leadership Coach, helping women get promoted at work. She has worked in the corporate world for 7+ years and faced many obstacles on her way to getting promoted. When she promoted into a leadership position, she worked to help other women climb the corporate ladder and realized that it is her passion: helping women reach their potential. Nichole helps women to create a foundation in the workplace using her 5 core areas of coaching including confidence, self awareness, communication, growth mindset, and networking to help them on their way to getting promoted.
Ashley Spurlock
Ashley Spurlock has over 13 years of experience writing and managing marketing projects and teams in the tech, education, and fitness industries. In recent roles she has overseen an Agile team responsible for content marketing, sales support, and product marketing and worked on web marketing strategy for a large enterprise tech business. Recently, she left the corporate world to spend more time with her toddler, freelance full time, and focus on helping female entrepreneurs market their businesses with BrightZebra Marketing. In her free time, Ashley loves family time, reading, mowing the lawn, and looking for the next weekend road trip!
Raechel Duplain
Raechel Duplain is an award-winning content marketer, wife, boy mom, entrepreneur, and has a decade-long career as a marketing strategist. She is also a certified Agile ScrumMaster and productivity expert. Raechel is a co-founder of BrightZebra Marketing, where she and her business partner, Ashley, aim to teach female entrepreneurs the basics of marketing and how to create a marketing strategy that works. A creative at her core, Raechel's previous side gig was as a commissioned pen-and-ink artist. When she's not working, she enjoys spending as much time as possible with her family, doing yoga, drinking Coke, or enjoying some form of delicious Mexican food.
Kirsten Blakemore
Kirsten Blakemore, the author of a must-read book for women titled "Why Can't I?", launching in March 2020, provides a three step process for creating life according to you!  She has coached one-on-one and facilitated groups within hundreds of organizations. She is an expert at creating a safe environment for people to get real in order to achieve more fully at work and in life. Because of her passion for equity, she has written articles and created webinars and programs for women in business, empowering each woman's voice and unique strengths. Building on this success, she has also developed diversity, inclusion, equity, and belonging programs for organizations to begin their journey. Through keynotes and coaching, Kirsten is a leading voice for empowering personal success and helping people to push the boundaries of what's possible for their life. She lives in Los Angeles with her two sons.
Andrea Ibanez
Andrea is the CEO and Co-Founder of Streemly, a Deal Desk Automation platform that streamlines the sales close process to get more deals across the finish line faster.  Andrea was born in Bolivia and immigrated to the U.S. as a kid with entrepreneurial dreams. She got her start in B2B SaaS after getting her bachelors degree at Utah Valley University at 20 years old. She is passionate about accelerating business growth and success through people and operational excellence. This led her to be instrumental in the success of some of the fastest growing tech companies in Utah, working her way up to become a Vice President by the age of 26 prior to starting her own company.  Andrea was highlighted in Utah's 40 under 40, the 2018 Women Tech Awards, 2019 Sego Awards in Innovation in Technology, 2020 UWS Emerging Leader, Silicon Slopes Tech Summit top 8 startups and has won many more awards with the companies she's helped scale. She is an active leader in the Silicon Slopes community and the Women Tech Council. Andrea also co-founded the non-profit, El Chasqui Foundation, which empowers self sustainability for people in her home country of Bolivia. Andrea is a lover of startups, boxing, anything outdoors, traveling internationally, and spending time with friends and family.
Brooke Romney
Brooke Romney is a writer, speaker, educator and consultant. She has had pieces published in The Washington Post, the Deseret News, and writes avidly on her blog and Instagram page @brookeromneywrites where she has created a vibrant community of learning and growth. She is currently on the Time Out for Women circuit and speaks to large and small groups regularly about worth, empowerment and connection. She loves helping individuals, online accounts and businesses tell their stories through a compelling and inviting narrative that positions them for success . Her first book will be published this year.
Jodi Chowen
Jodi Chowen is the Managing Director of Careers and Experiential Learning at Brigham Young University.  While raising a family of five children, she enjoyed a successful career in real estate and stumbled into a career in higher education. She earned her bachelor's degree in Communications from BYU, completed an online master's degree from Kansas State University, and she is presently working on a doctorate in educational leadership at BYU.  As a first generation student, she has relied on good mentors and leaders who have encouraged her along. Jodi loves creating thriving environments where individuals can develop their strengths and flourish.
Linda Evans
 Linda Evans is the full-time Career Director over 2,800 Humanities and Social Sciences students at Brigham Young University. She graduated with her B.A. in American Studies and minor in Ballroom Dance from BYU, and earned her M.A. in Psychological Counseling from Columbia University. Linda has an Advanced Diploma in Coaching from New York University and is a Gallup-Certified Strengths Coach. She has been growing her career coaching business, Launched by Linda, since 2011.  She was born in China, grew up in Seattle, came to Utah for college, lived in Washington, DC and New York City for graduate school, and moved back to Utah in 2017..
Melanie Steimle
Melanie Steimle is a Career Director working with STEM students at Brigham Young University. She previously worked with students in the schools of medicine and public health at The George Washington University. Melanie has a particular interest in helping women explore their career and educational opportunities and achieve their goals. She received a bachelor's degree in Humanities from Brigham Young University, a master's degree in American Studies from The Pennsylvania State University – Harrisburg, and a graduate certificate in career development from The George Washington University. One of the things she loves most in life is reading and talking about books; she may have been known to bring a book to a football game. Her favorite authors include Wallace Stegner, Jane Austen, and Eowyn Ivey.