You Shouldn't Apologize for Being Ambitious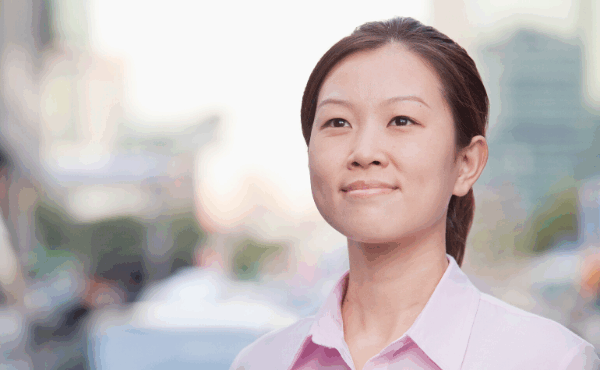 Britt is a champion of women in the workplace. She hosts the Livlyhood podcast to celebrate working women and to help them find joy in their jobs. Her extensive career in public affairs prepared her to now assist ambitious working women figure out how to get what they want and need from their careers. She was one of our expert speakers at the Aspire Her® 2020 conference.
—
It's often the first question people ask when getting to know someone else; "what do you do?" You may have been in seasons of your life that made that question easier or harder to answer depending on your life stage. At times it can feel like a loaded question because you may not be comfortable with the current answer but you're working towards something new.
Every woman goes through seasons in her life.
If you have ambitions beyond your current season you don't need to feel guilty or ashamed. It's OK if you don't love your job every day, whether that job is focused on raising kids, going to school or a corporate position. Give yourself permission to want more from your life without discounting the hard work that got you to where you are today. You can live in the present without forgetting who you truly are.
As an ambitious working woman your goals and dreams are bigger.
Your goals and dreams are bigger than the answer to the question "what do you do?" Instead of pushing yourself to find a dream job, or feeling paralyzed by your current state of life, ask yourself what your dream life looks and feels like. It may be eye opening how similar or different that life is from your current state, but again, you don't have to feel guilty for wanting more. It will require some changes to get closer to your dream life, but it isn't out of reach.
Set realistic goals
You may have even told yourself you won't be happy until you reach a certain career milestone. This kind of thinking will only make you miserable. Set defined and realistic goals and give yourself grace if something gets in the way of those goals being accomplished when you want.
Ambitions beyond your current status
As a woman, your life is a holistic combination of your goals, interests and daily duties. Depending on your season, your career may not be your current focus. Your job title should never define you, but if you have ambitions beyond your current stage of life it only shows that you are ready for the next step. You don't have to explain your choices to anyone. If you know what your dream life looks like, it's up to you to build it.
Want to hear more: check out why Britt loves speaking at Aspire Her!