This online conference packs some serious punch, especially for the price!
Fast-track your business or career aspirations with two full days of immersive learning and networking, jam-packed with value. Thanks to our interactive virtual platform, you'll get unprecedented access to our 40+ expert speakers and pay half the price of a typical conference ticket! What are you waiting for?
Aspire with us!
June 12-13, 2020
Virtual Conference Pass
INCLUDES:

Two Full Days of Learning

40+ Speaker Sessions

All Session Recordings

Unprecedented Speaker Interaction w/Live Polls/Chat/Q+A

Networking/Chat Rooms

Virtual Welcome Party

Prizes + Giveaways

Virtual Marketplace Offers

Exclusive Post-Conference Networking

Optional Watch Parties
At a time when so many large-scale conferences are being canceled or postponed, we promise to remain a dynamic and interactive resource for working women this summer.
Engage in a unique way.
Get unprecedented access to speakers and answers to your questions in real-time, during live virtual sessions with audience polling and Q+As. Then, replay ANY session you missed, rather than choosing between favorites. You'll also establish more sustainable connections with attendees in online conference chat rooms, exclusive social networking groups, and optional watch parties.
Learn from the best.
We're curating a speaker lineup of incredibly successful and celebrated business leaders from the Mountain States region. At our online conference, you'll interact and learn in intimate classes or large sessions on a range of topics like negotiation, career development, marketing, leadership, and assertiveness.
Don't miss out.
You're part of society's under-tapped reservoir of female talent and ambition. You may have a business idea you're working to launch, dreams of becoming an industry leader, or a desire to enter the workforce and make an impact.  
Working women of all types have aspirations and collectively face unique obstacles. Join us as we work together to improve ourselves and overcome setbacks. Here, you're in good company.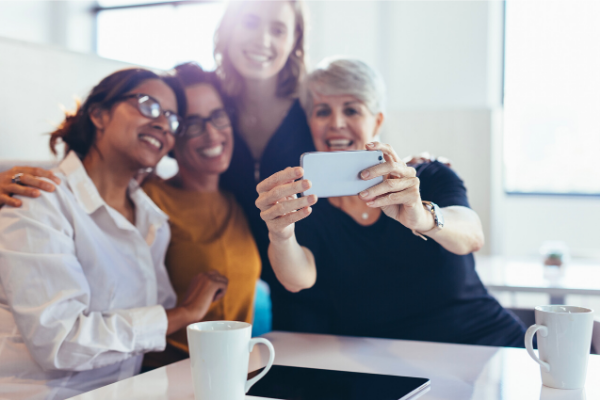 Virtual Conference Pass
INCLUDES:

Two Full Days of Learning

40+ Speaker Sessions

All Session Recordings

Unprecedented Speaker Interaction w/Live Polls/Chat/Q+A

Networking/Chat Rooms

Virtual Welcome Party

Prizes + Giveaways

Virtual Marketplace Offers

Exclusive Post-Conference Networking

Optional Watch Parties